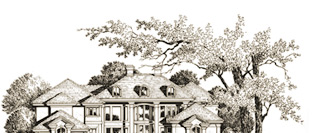 For more than a decade, the Eric S. Brown Design Group has been transforming our clients' desires into their dream homes. Throughout the country, their firm has created hundreds of unique residences that not only provide its owners with a wonderful place to call home, but an enduring investment that showcases the individuality of those that will live there for generations to come. Passion for old world architectural styling and traditions, detailed interior spaces and balanced flowing layouts have created homes that are a testament to the firms attention to every element needed for a home of unprecedented style and livability.
Scores of custom homes nationally, an extensive list of national design awards and magazine features, and hundreds of satisfied clients further prove our desire. Category Five Homes and the Eric S. Brown Design Group strive in every way to provide our clients with more than what they could ever dream of in a home plan design. In this high-end market we offer unique, award winning design concepts. By portraying this passion, it's our utmost commitment to help make your dreams come true.

While our design firm offers a wide variety of services, they have created what has become our signature style: proper blending of classical, timeless design elements with innovative ideas perfect for today's lifestyle. Over the last decade, the Eric S. Brown Design group has become known for the creation of upscale, Estate, Country Club, and Waterfront custom homes throughout the country and the Caribbean. From the creation of custom residential design and show homes, to historic preservation and renovations, we can provide homeowners with a score of many services.
The Palladian Design Collection has been created to anticipate every need – if you are considering building a unique custom home these designs will offer great insight into every nuance of pampered pleasure.
(INTERIOR)
HOME THEATER • BONUS ROOM • GREAT ROOM
(KITCHEN)
CABINETS • COUNTERTOPS • APPLIANCES • HARDWARE
(EXTERIOR)
SIDING • PATIOS & DECKS • SWIMMING POOL • SPA • LANDSCAPING
(SYSTEMS)
GENERATOR • WATER PURIFICATION • SOLAR HEAT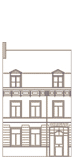 Please click to view our featured home designs
To view a gallery of current construction projects, please click here.