Below are several companies who we would like to call friends. CATEGORY FIVE HOMES is building relationships throughout the United States to produce a better, more integrated product for consumers. We work closely with suppliers to get the best, most competitive prices and provide the best and most innovatative technologies.
To become a preferred vendor of category five homes, click here.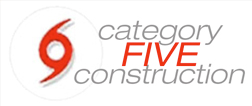 Category Five Construction is a Preferred Builder of Category Five Homes. Building custom homes for the most demanding clients, Category Five Construction builds the highest quality product available.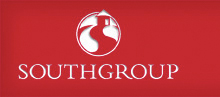 Specializing in coastal waterway development on the North Carolina and South Carolina coastlines.
Southgroup expert real estate agents work with investors, first time home buyers, veteran home buyers and sellers to provide the most cost effective and efficient avenue to your real estate requirements.



Power, for life uninterrupted. Your home is a busy place. And a commercial-grade KOHLER® automatic residential generator keeps that rhythm going by providing dependable protection during unexpected power outages. Available with 8.5 to 100kW output capabilities, KOHLER® residential generators provide worry-free emergency power to support your electrical needs for days, or even weeks.



Manufactured in the USA from the finest raw materials, General Ecology Inc. water purifiers are ecologically and environmentally compatible; they purify naturally without adding chlorine, iodine or other pesticides to the water you drink and use in your foods and beverages. General Ecology purifiers with "Structured Matrix" technology have become the industry's standard of excellence against which other products are evaluated.
The pure science of safe water.