CATEGORY FIVE HOMES goal is to create a safe environment for homes and businesses – a safe haven for your family and asset protection. Our technology is based on utilizing an ancient method dating back to the Romans, concrete. This method has been maintained around the world for centuries; continually being improved upon. Historically, the U.S. home building industry has been resistant to change. Builders continue to use older methods, which vastly need to be improved upon; refusing to transition to new alternative construction methods available. Our global environment, more importantly the US, continues to experience extreme devastating catastrophic weather phenomena. In a time when the frequency and intensity of natural disasters is escalating, replacement cost for each disaster is escalating too, due to inflation within the building and insurance industry. These costs will continue to skyrocket until action is taken by our country's building codes improving sustainability.
CATEGORY FIVE HOMES has successfully engineered an affordable alternative building solution packaged for homeowners and contractors, replacing traditional wood structures, especially roofing. Our system is a monolithic concrete/steel reinforced modular panel system with mesh and re-bar positioned internally to achieve maximum durability. This forms the modular shell structure, a true "SIPS" (Structural Integrated Panel System). Once the roofing and wall panels are assembled on site, each panel is poured (shot-creted) with high density psi concrete, finished to smooth texture, waterproofed, and sealed. This engineering combines the most advanced sustainable cutting edge construction technologies, resisting the test of time for generations in most catastrophic related occurrences: hurricanes, tornadoes, wildfires, and earthquakes.
CATEGORY FIVE HOMES structures offer economical savings and many of the benefits desired by most homeowners. These features include: energy efficiency, lowering of insurance premiums, prevents mold or termites, low-cost maintenance, and more. Our modular panels are custom manufactured by Category Five to meet standards implemented by Green Coalition and LEED specifications. Category Five Homes high-tech engineering gives builders the flexibility to construct "Temporary Facilities or Permanent Safe Rooms", "Safe Residences", single or multi family, and "Safe Commercial Buildings".
CATEGORY FIVE HOMES subsidiary corporation, Category Five Construction, has the capacity to build custom homes for individuals, or consult alongside most builders, as well as providing oversight on larger development projects. Production capacity is both flexible and scalable. Our capacity to manufacture custom panels is unlimited, giving us the capability to joint venture in building residential tracts, condominiums, townhomes and villas, as well as commercial applications such as professional office, medical and retail spaces, all of which are sustainable, resistant to most devastating catastrophic weather phenomena.
CATEGORY FIVE HOMES is currently focused on the southeastern United States with plans for expansion into the Caribbean "Hurricane Alley", and the gulf coast states west to Texas. We are driven to educate both consumers and builders on the benefits of monolithic concrete construction. Our company has created a better, more economical solution for everyone. We invite individuals, builders, property developers, and investors interested in building, using our concrete monolithic system, to contact us for more information on this revolutionary technology.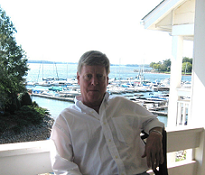 Robert Coleman, Founder and CEO of both Category Five Homes, Inc. and Category Five Construction Inc., has built a diversified portfolio and reputation in the business industry during the last 25 years. His beginning years in business began in manufacturing, constructing garments for the fashion and sports apparel industries. The vertical operation included designing and marketing, as well as advertising campaigns for each brand.
Robert's business and consulting background has also included a small commercial construction company he created in the late 1990s, leading him to build the foundation and structure for Category Five Homes. Robert believes in recruiting the most talented and innovative people in their respective fields, creating a winning formula as industry leaders.
Robert has applied the same foundation and concepts in the construction of residential and commercial properties with new innovative designs and techniques using Smart Technology in the building of new housing. The Smart Technology methods applied by Category Five Construction will revolutionize the building construction standards providing greater safety and protective methods in new construction. Robert comments. Category Five Homes has elevated its building standards to meet or exceed all building code requirements. He hopes to change the face of new construction across the southeast and beyond, creating new structures that will withstand the test of time and nature.
{email} robert@categoryfivehomes.com